Accuspeed Engineering Services India Limited, a Valingro Group initiative, will be establishing a Joint Venture Company with Chemoprojekt, a Company under the Safichem Group of Switzerland. Based in the Czech Republic, Chemoprojekt is a leading Engineering Company, executing projects around the globe. The JV's objective will be to pursue Engineering Projects in the verticals of Oil & Gas, Refinery, Petrochemical, Fertilizer and Chemical Industries in India & abroad.
An MoU between Accuspeed & Chemoprojekt was signed on Feb 9, 2018 at Prague. This was followed by signing of a Business Plan in Chennai on Mar 8, 2018 during EEPC's International Engineering Sourcing Show VII. The Minister for Industries from the Government of Tamil Nadu, India, the Minister of Trade & Industry of the Czech Republic and the Ambassador of the Czech Republic in India were present during the occasion, along with Businessmen & Officials from the Czech Republic.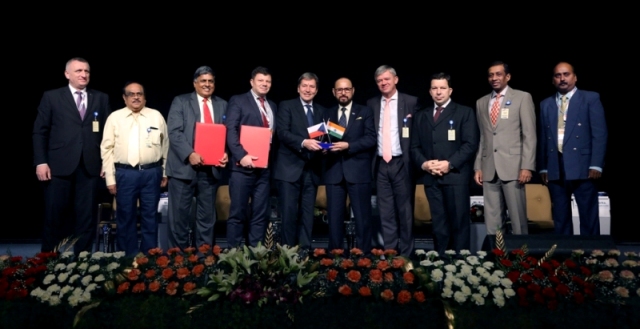 The Joint Venture Company will be based in Chennai with Operations expected to commence later this year.