The RingMD Mobile EyeCare Office (MEO) is a comprehensive eye exam solution in a portable backpack. MEO facilitates eye examinations from essentially anywhere (including remote and rural locations) without the need for an Optometrist.
RingMD is on a mission to tackle the ever-growing global challenge of access to basic eye care. Our affordable and mobile MEO solution brings hope to those who struggle with visual impairment and yet due to inadequate access or cost, have no opportunity to improve their condition and their lives. This portable eye examination clinic has been extensively used at schools and clinics in impoverished, remote areas, enabling many people to see clearly for the first time.
Features:
The Mobile EyeCare Office (MEO) is compact and fits in a backpack, enabling eye examinations anywhere in the world
MEO provides a portable version of the core technologies found in modern optical shops, including auto-refraction and visual acuity
RingMD has developed an Advanced Refractive Artificial Intelligence (ARAI) module giving anyone the ability to accurately examine and determine a patient's eyewear prescription, with minimal training
Once the prescription is determined, glasses can be created using ready to clip lenses and frames allowing immediate - on the spot - distribution
Via the embedded RingMD telemedicine platform, patients are able to consult with a remote eye care professional via live -video
Our cloud-hosted MEO dashboard allows owners to track all activities, including the number of exams or spectacles sold, by technician, location or MEO system
How it works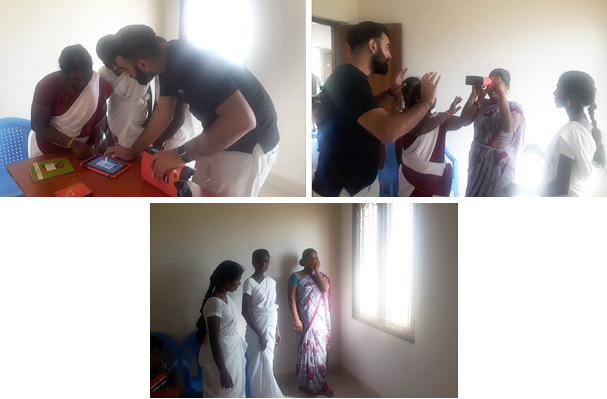 RingMD's MEO can truly be a life-changing experience for visually impaired citizens that reside in the communities these newly trained EyeCare Ambassadors' serve. We feel that this truly huge impact is best shown with a simple story that is played out every day all over the world.