"Giving is not just about making a donation. It is about making a difference."
- Kathy Calvin
Valingro Cultural and Sports Committee (VCSC) organized a visit to "SAMARPANA" a registered Charitable Society for Physically and Mentally Challenged people located at Vinayagapuram, Kolathur, Chennai on Sep 23, 2017.
Mr. B. M. Sridhar founded SAMARPANA in the Year of 1995 & now being assisted by Volunteering Members of SAMARPANA.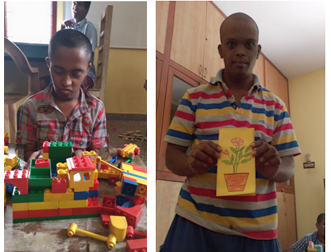 In the age group of 8 Yrs to 65 Yrs, there are 30 Physically & Mentally challenged living in the Home. Various Therapies like Exercise & Water Therapy are given to them. They also train them in activities like Prevocational & Vocational Skills and Functional Academics.
Representatives of VCSC along with Valingro Group Employees visited SAMARPANA & arranged for "Annadhanam" and also spent time by interacting with all at the Home..